Conference Venue and Lodging
The 39th Annual Pacific Rim International Conference on Disability and Diversity will be held at the illustrious Hawaiʻi Convention Center with conference lodging at the newly renovated Ala Moana Hotel by Mantra!
Please see below for more information related to the venue, directions, and more!
Hawaiʻi Convention Center
1801 Kalākaua Ave, Honolulu, HI 96815
The Hawaiʻi Convention Center is an event destination like none other — a stunning marriage of form and function, open to sky and sun between the shade of terraces and lanais, graced with courtyards, waterfalls and fishponds to create a meetings and convention backdrop that is at once tranquil and invigorating.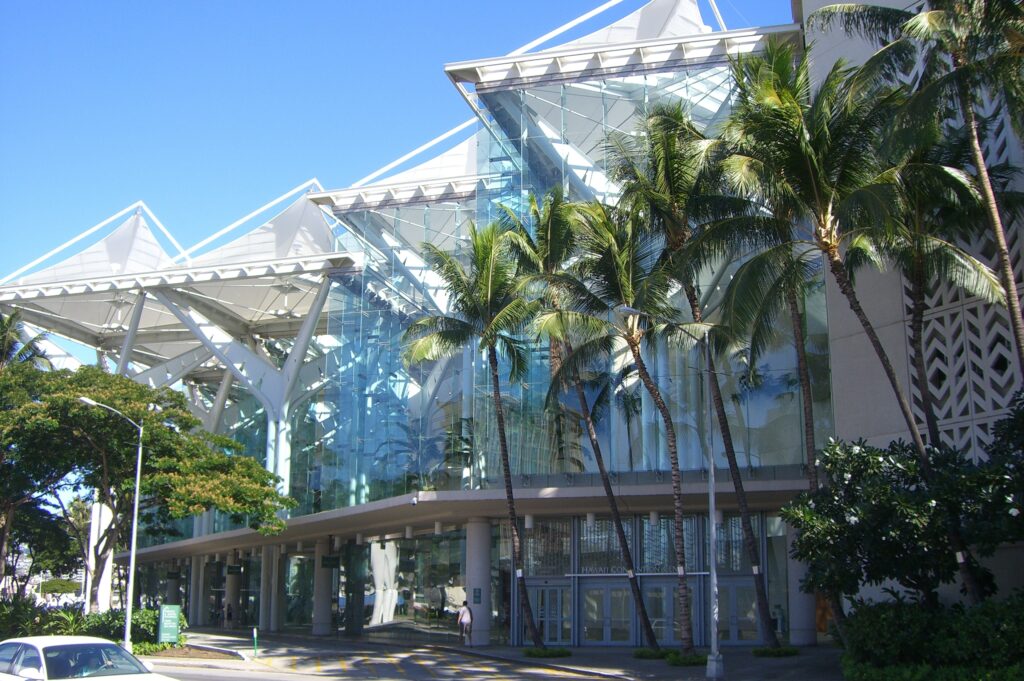 Ala Moana Hotel
410 Atkinson Dr., Honolulu, HI 96814
The newly renovated Ala Moana Hotel by Mantra is this year's conference hotel for Pac Rim 2024! Located a brief 5-minute walk from the conference venue, the Hawaii Convention Center. We've secured a special group rate just for this year's conference.
Don't miss out! Book your accommodations today!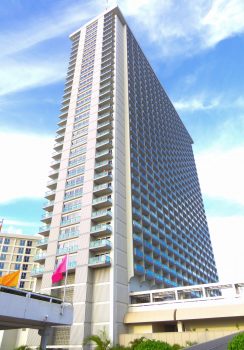 Directions from Hotel to Conference Venue
The Ala Moana Hotel is conveniently a brief 5-minute walk away from the Hawaiʻi Convention Center. Please feel free to reference the walking directions below to get from the conference hotel to Pac Rim 2024!
Exit Ala Moana Hotel from the entrance fronting Atkinson Drive.
Walk down Atkinson Drive towards Kapiolani Boulevard (walk to your left after exiting the hotel).
You will pass two crosswalks separated by a pedestrian safety island.
Safely cross the street at any of the two stoplights/crosswalks fronting the Hawaiʻi Convention Center. You've now arrived!
Outside of the Convention Center, there is a myriad of venues and spots to see. A stroll away from the neighborhood of Waikīkī or the outlets of Ala Moana Center, the gentle breeze of the coastline and vibrant bustle of local shops are both within reach. Be sure to visit some of these highlighted venues after you pau hana ("finish work").