Symposium on Indigenous Gifted Education with an Emphasis on Math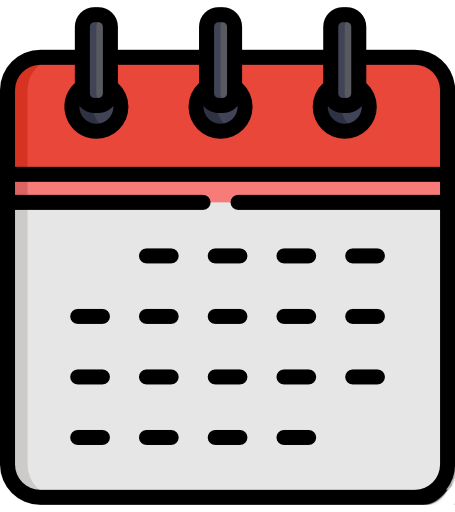 Saturday, March 4, 2023
8:30 AM – 3:30 PM (HST)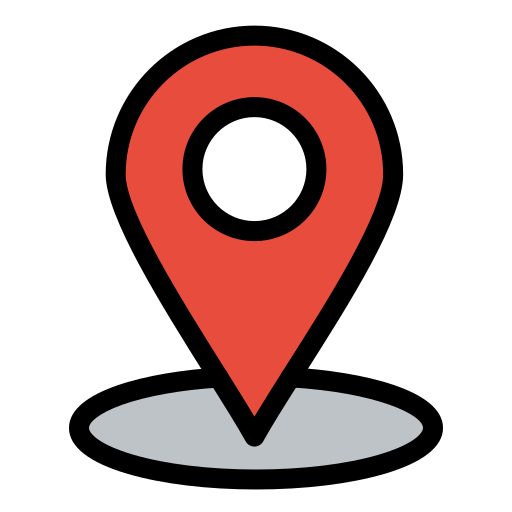 Hybrid via Zoom (Online)
Ala Moana Hotel (In-Person)
410 Atkinson Drive
Honolulu, HI 96814
Join educators from across the globe as we learn about innovative approaches to gifted education for indigenous students. In the morning, there will be presentations and panel discussion by the federal and Hawaiʻi state gifted education program managers and nationally well-known scholars in gifted education. Afternoon sessions will focus on a math intervention program for indigenous students having potential in math. The intervention model and experimental study findings will be shared, and in-person participants will join hands on activities. Throughout the symposium, participants will actively reflect on their perception of gifted students and education, and ways to identify and serve underrepresented groups of students having potential. 
Learn about underrepresented groups of students in gifted education and innovative approaches to serve the students.
Explore how giftedness is understood and nurtured in the indigenous culture.
Discover how indigenous students' potential in math can be supported.
DOE, charter, immersion school teachers, administrators, education researchers and education enthusiasts.
There is no cost to attend. Please register below using the form provided by February 3, 2023. The event is limited to 50 individuals and priority will be given to secondary teachers and administrators. Participation fees are made available through a sponsorship by Project BEAM, a U.S. DOE Gifted and Talented Education grant funded project. For Hawaiʻi Island attendees, a limited number of transportation support is available. Please indicate your needs in the registration form.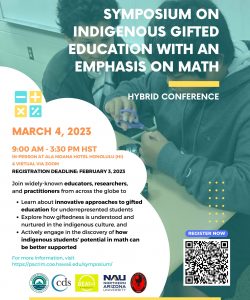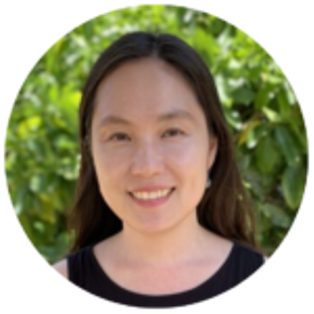 Associate Director and Associate Professor, University of Hawai'i at Mānoa, Center on Disability Studies
Hye Jin Park, Ed.D., Associate Director and Associate Professor at the Center on Disability Studies, University of Hawaii at Manoa, has directed and evaluated numerous federal grant funded projects, including three U.S. DOE Gifted and Talented Education Program grant funded projects that serve underrepresented groups of gifted students such as culturally and linguistically diverse students, indigenous students, and twice-exceptional students. She also has taught gifted education courses at the University of Hawaii at Manoa and has provided educator and parent training. Her main research interest includes exceptional students, postsecondary transition, STEM education, and strength-based education.
Dr. Anna Viggiano has a PhD in Curriculum and Instruction, a MED in Educational Psychology, and a MA in Drama and Theatre from the University of Hawaii at Manoa. She is currently the program manager at HIDOE for the Gifted and Talented, Advanced Placement, and Learning Centers Programs. She is the proud mom of two grown children: Christina, a family medicine physician at Kuakini Medical Center and Steven, a financial analyst for a San Francisco tech company. Her passions include theatre, travel abroad, and reading historical fiction.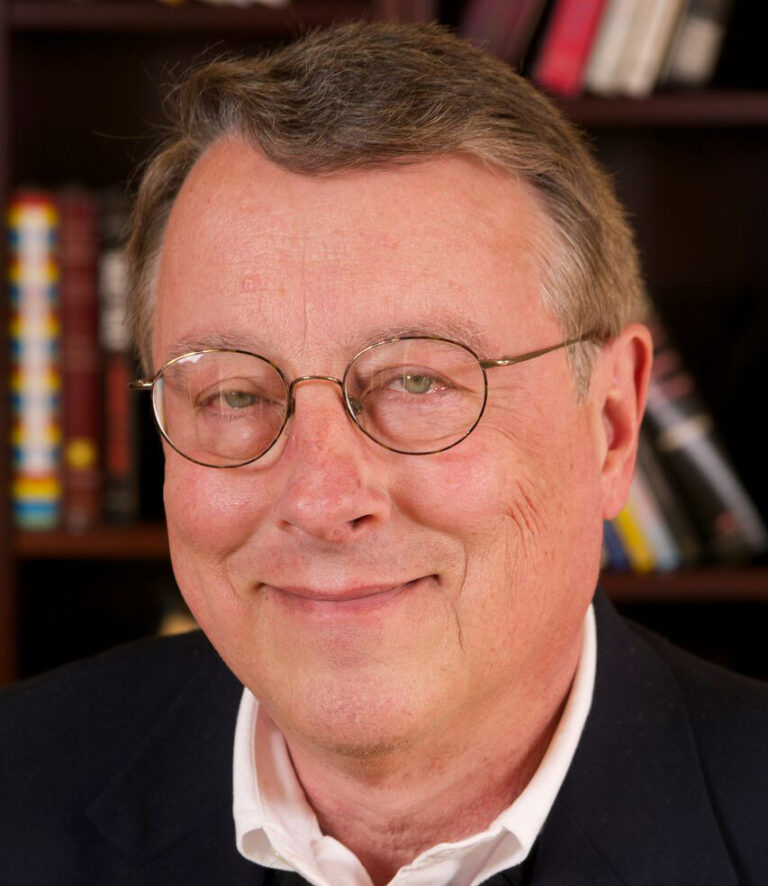 Professor of Education, Teachers College, Columbia University
James H. Borland is Professor of Education at Teachers College, Columbia University, where he directs the programs in the education of gifted students.  He has lectured on the education of gifted students across the U.S. and abroad, and he has consulted with numerous school districts, primarily as an evaluator of programs for gifted students. 
Dr. Borland is the author of numerous books, journal articles and book chapters.  He is editor of the Education and Psychology of the Gifted series of Teachers College Press and is past co-editor of the Section on Teaching, Learning, and Human Development of the American Educational Research Journal.  Dr. Borland's 1989 book, Planning and Implementing Programs for the Gifted, was named one of the "top ten" books in the field by the Roeper Review in 1996.  His article, "Identifying Young, Potentially Gifted, Economically Disadvantaged Students," co-authored with Lisa Wright, is the most-frequently cited article in the history of the Gifted Child Quarterly. Dr. Borland was awarded the Gifted Child Quarterly Paper of the Year Award for 1994 and 2000 and the Award for Excellence in Research from the Mensa Education and Research Foundation in 1989-1990 and 1999-2000.
Professor Emeritus, UH Hilo; Managing Partner, Educational Prism, LLC. 
David K. Sing, Ph.D.: Professor Emeritus, UH Hilo; Managing Partner, Educational Prism, LLC. Designed an education model and directed programs at K-12 (Na Pua No'eau) and in higher education (Ke Ola Mau Health Pathways, Hawaiian Leadership Development Program) that raise achievement and aspirations through a pedagogy that integrates native perspective, history, language, culture and values. Mobilized native Hawaiian education caucus groups creating a voice for native Hawaiian education to be heard through grass roots venues (Native Hawaiian Education Association and Hawaiian Leadership Conference). Dr. Sing was awarded the National Indian Education Association Educator of the Year Award in 2008 and Lifetime Achievement Award in 2021. In 1991 and 2009 he received the Native Hawaiian Education Award recognized as the outstanding educator for contributing to the achievement and educational enrichment of Native Hawaiian children. 
Dr. Sing received his master's and doctorate degrees from Claremont University in California.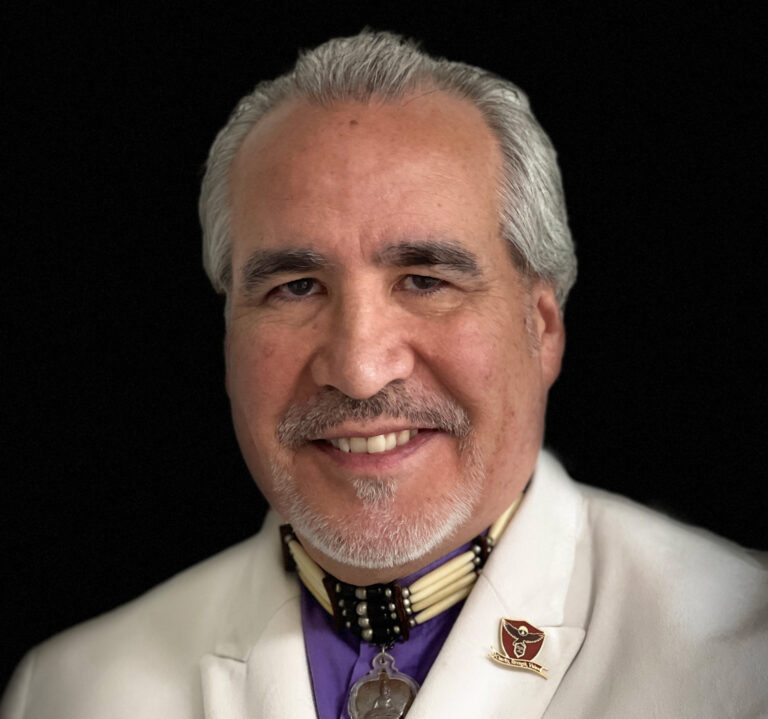 Indigenous Math Educator and Teaching Assistant Professor, School of Math and Stat Sciences, Arizona State University
Michael Little Crow is an Indigenous Math Educator from the Turtle Mountain Anishinaabe-Cree people.  With his co-founder Uraipanyawan Pinthong, OPEN Global Village, Original Peoples Education Network, Inc. was created to support two education abroad projects to Thailand and one sabbatical teaching mathematics through robotics in Kazakhstan.  He works with the education agencies of several tribal nations including the Pascua Yaqui, Salt River Pima-Maricopa Indian Community, Gila River Indian Community, and several of the Chippewa nations in North Dakota and Wisconsin to provide professional development in mathematics.  Receiving continued support and direction from Dr. Pinthong, his mindfulness coach and mentor, he develops workshops which use the 3,000-year-old mental calculation techniques from India to empower learners of all ages to connect with the power of the mathematics inside themselves, using the human development aspects of math to help individuals from throughout the world reach their full human potentiality.
Little-Crow was an instructor at Oregon State university from 1998 – 2004, residential faculty at Scottsdale Community College from 2004 – 2018, and now is a Teaching Assistant Professor at Arizona State University, while continuing to teach as an adjunct faculty for SCC.  These appointments are in addition to his international work for OPEN Global Village, a 501(c)3 non-profit organization.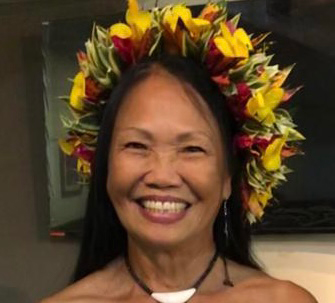 Executive Director, Marianas Alliance for Non-Governmental Organizations
Frances Sablan currently serves as the Executive Director for the Marianas Alliance for Non-Governmental Organizations, a nonprofit organization recently started two years ago, dedicated to giving a unified voice to all nonprofits in the CNMI, as well as ensuring that all nonprofit organizations are equipped with the tools and resources to ensure sustainability of their programs. Never before has there been a unified voice for the nonprofit sector and at the helm of this alliance, determining its pathway, stands Frances, who has been an advocate for the role nonprofits play in the economic sector. She has served multiple roles in the educational sector from teacher, counselor, principal to advance both children and adult learning programs in the Public School System and Northern Marianas College. She has been a champion of Chamorro Performing Arts and is, in fact, herself a cultural practitioner and cultural performing arts instructor of the House of Manhoben group. She is the voice (and Treasurer!) behind the Inetnun Kutturan Natibun Marianas/Kkoor Aramasal Marianas nonprofit group dedicated to the recognition and revival of traditional healing and advancement of the Chamorro Language Dictionary. She is an ocean elder, a woman's advocate, and has contributed to a number of community service projects over the years to safeguard traditional knowledge and ensure its pass down to others. In her free time, you can find her teaching catechism on her weekends, playing golf, or engaging in cultural dance and developing new chants. Frances serves the Mariana Islands and has worked tirelessly in a variety of capacities to pursue her dreams of a better, more proactive, culturally sound, and environmentally conscious place for everyone around her.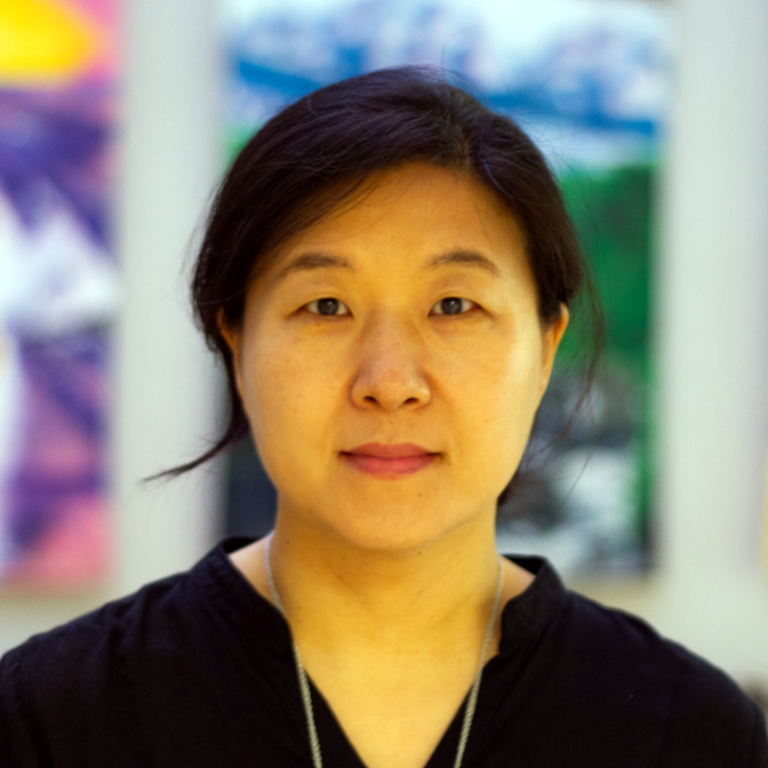 Professor, Department of Educational Psychology, University of Hawai'i at Mānoa
Seongah Im, Ph.D. is a Professor of the Department of Educational Psychology at the University of Hawai'i at Mānoa. Her research focuses on theories and applications of measurement, psychometrics, and statistical methods applied in education, psychology, and social sciences. She has worked on various research projects in different educational settings, from preschool to higher education.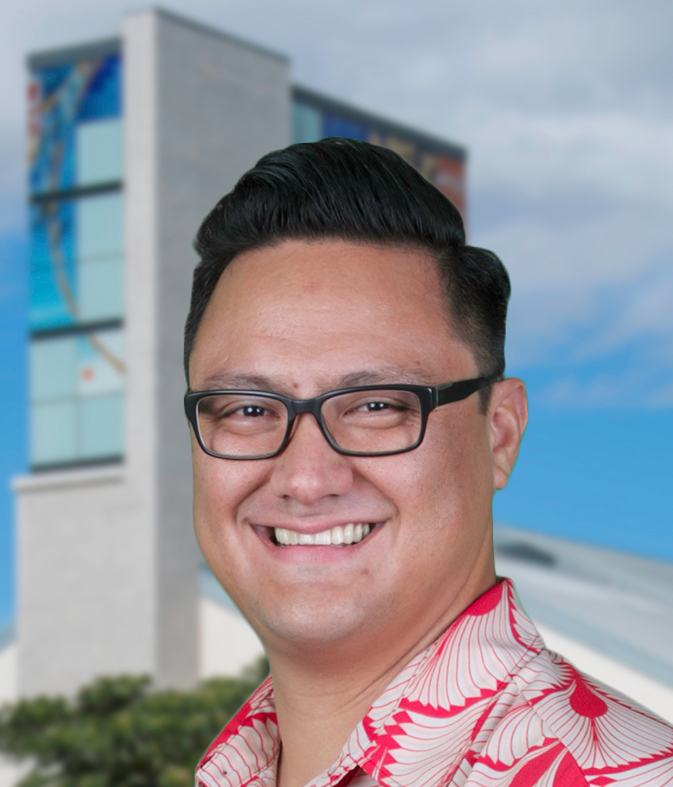 Associate Professor of Mathematics, University of Hawai'i – West O'ahu
Dr. Kamuela Yong is the first Native Hawaiian to earn a Ph.D. in applied mathematics and is a co-founder of Indigenous Mathematicians. Dr. Yong is an Associate Professor of Mathematics at the University of Hawai'i at Mānoa – West O'ahu. His research interests include mathematical modeling of biological, ecological, and epidemiological systems using diffusion. Currently Dr. Yong is writing an OER textbook on trigonometry through Polynesian navigation. Dr. Yong is the 2019 recipient of the Frances Davis Award for Excellence in Undergraduate Teaching and the 2020 recipient of the University of Hawai'i Regents' Medal for Excellence in Teaching.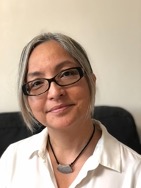 Educator, Saipan Southern High School
Hafa adai & Tiirow from the CNMI. My name is Dora Borja Miura. I am a Chamorro, an educator, a mom, a wife, a daughter, and more. I have been an educator since 1994. Professional highlights include: earning my PhD in education from UH Manoa in 2014, being awarded the 2015 Presidential Award Winner for Math for the CNMI and in 2016 being named the CNMI State Teacher of the Year.
University of Hawai'i Project BEAM Team

Junior Specialist, University of Hawai'i at Mānoa, Center on Disability Studies
Kendra Nip, M.Ed, serves as the project or data coordinator for several federally-funded research projects that supports and mentors students in Grades 7-12 to prepare for post-secondary programs and careers in science, technology, engineering and math fields. These research programs implement evidence-based strategies that are designed to reach all learners in a variety of instructional settings. She is currently completing her dissertation in educational psychology from the University of Hawaiʻi at Mānoa. Her research interests also include culturally relevant assessment and program evaluation.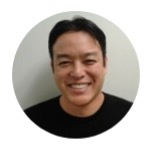 Junior Specialist, University of Hawai'i at Mānoa, Center on Disability Studies
Jerrik Feliciano, M.Ed, is the project coordinator for Project Hokulani, a federally funded project housed in the Center of Disability Studies at the University of Hawai'i at Mānoa.  He is interested in developing hands-on lessons that brings the blending of STEM and culture into the classrooms of secondary and primary schools.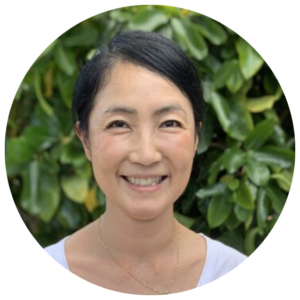 Assistant Specialist, University of Hawai'i at Mānoa, Center on Disability Studies
Dr. Yoko Kitami is an assistant specialist at the Center on Disability Studies, University of Hawaii at Manoa. She has over 15 years of experience working with diverse and at-risk K-12 students, parents, teachers, school liaisons, and adults with disabilities. She is passionate in working with parents/legal guardians of students.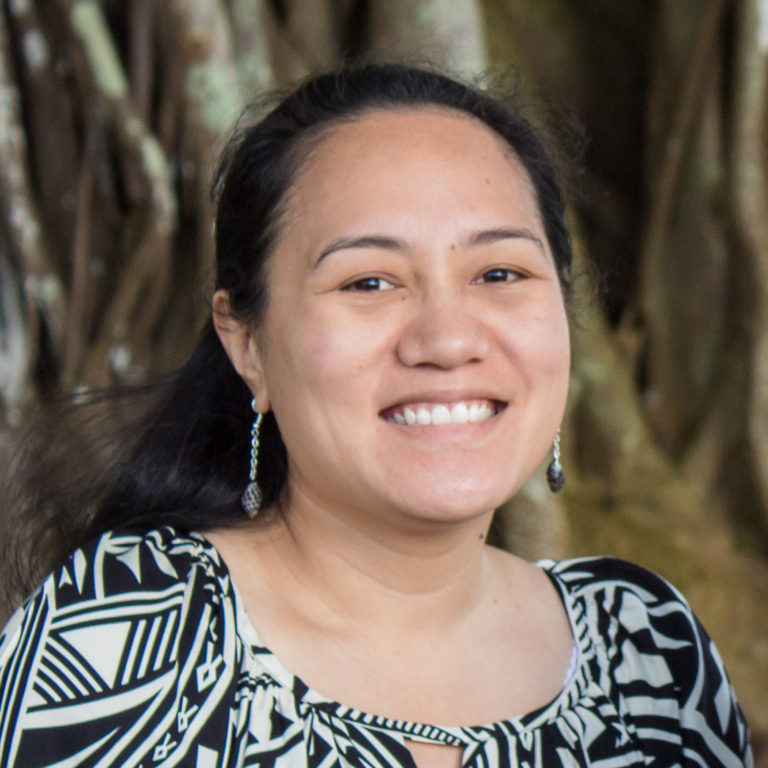 Junior Specialist, University of Hawai'i at Mānoa, Center on Disability Studies
Jerica has over 10 years experience working with K-12 students, addressing a range of academic skills including math, reading, writing, communication and social skills. She has developed student, parent, teacher, and mentor programs and curricula for K-12 students (as well as their parents, teachers, and community members) of diverse cultural backgrounds, but specifically intended for Native Hawaiian, Pacific Island, and other indigenous students, including students with disabilities, struggling learners, English language learners, and gifted students, which focused on bridging culturally responsive teaching and mentoring with STEM education in school and at home.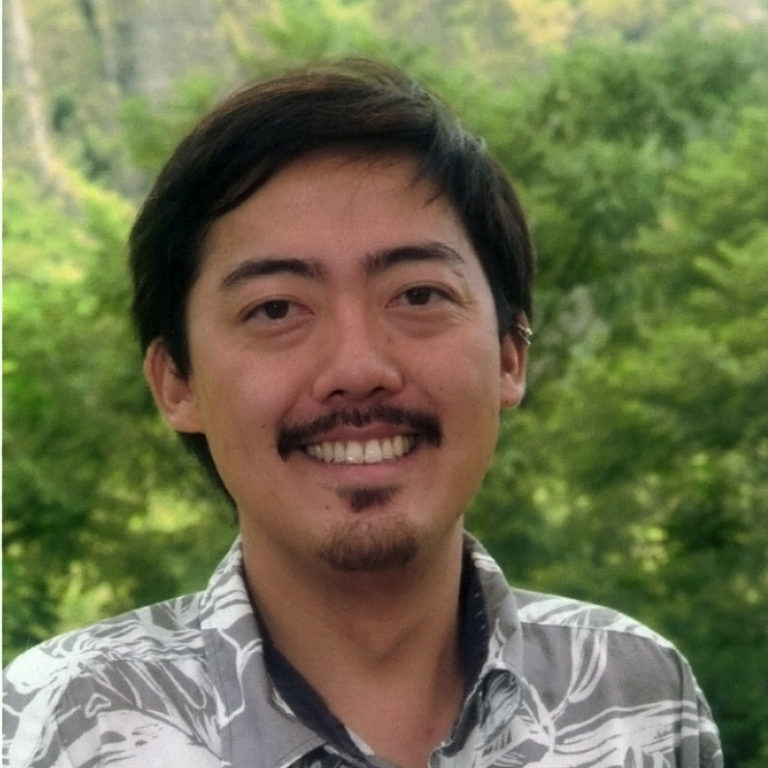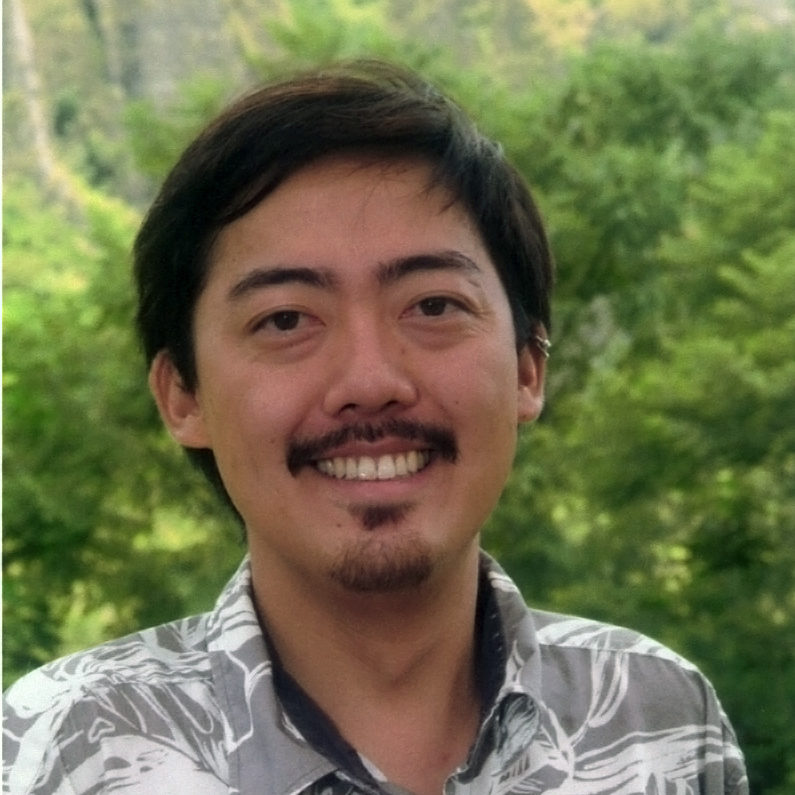 Junior Specialist / STEM Specialist, University of Hawai'i at Mānoa, Center on Disability Studies
Robert Young is a STEM specialist and has 14 years of experience in math and science education, including outreach projects, curriculum development, and teaching middle school, high school, and college. He also has 7 years of experience in scientific research in neuroscience and mathematical modeling.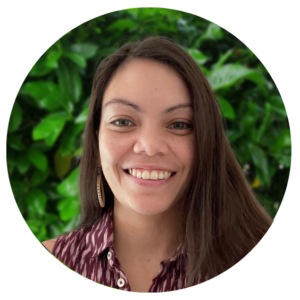 Keora Flanary-Olayvar (they/them)
Junior Specialist, University of Hawai'i at Mānoa, Center on Disability Studies
Keora Flanary-Olayvar, M.S. Biology, is a STEM specialist for Project Hokulani, a federally funded project housed in the Center of Disability Studies at the University of Hawai'i at Mānoa. They are interested in integrating place-based and Hawaiian/Indigenous ways of knowing into STEM education.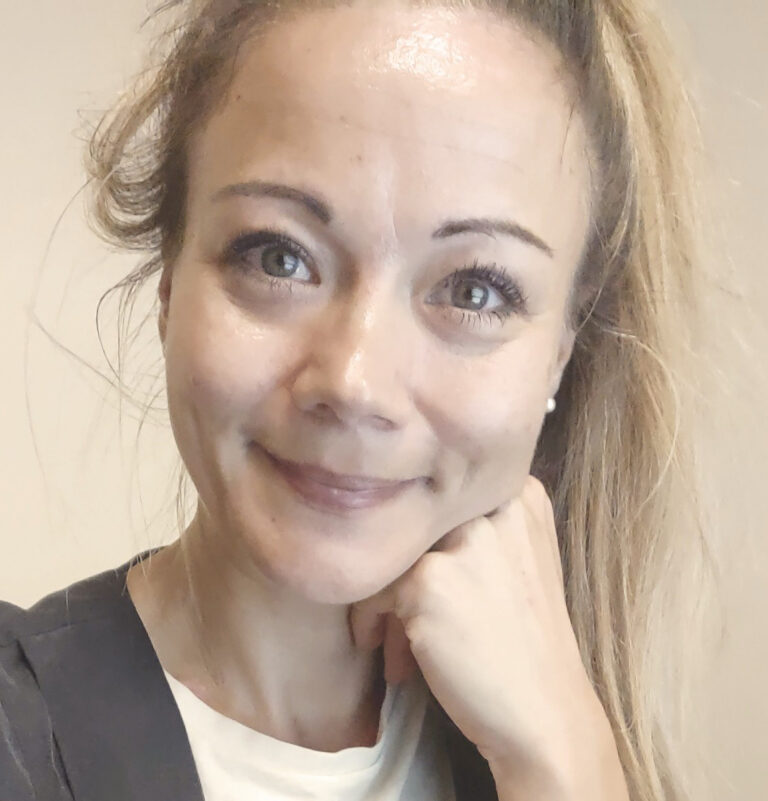 Junior Specialist, University of Hawai'i at Mānoa, Center on Disability Studies
Klavdija Zorec, Ph.D., is a data specialist at the Center on Disability Studies, University of Hawaiʻi at Mānoa where she works on disability-related projects and co-coordinates programs and conducts research, assessment and evaluation for elementary and secondary STEM education of underrepresented populations. Her interests include social and cultural influences on learning and development of diverse students, education development, and the role of technology and universal design in promoting inclusive education for all.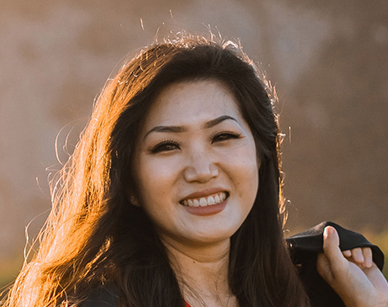 Graduate Assistant, University of Hawai'i at Mānoa, Center on Disability Studies
Heejung Sin is a GA OF Project BEAM and a first-year graduate student at the University of Hawaiʻi at Mānoa, majoring in Public Health. Heejung and her family relocated from South Korea to CNMI in 2004 which led her to have a passion for serving underserved populations and indigenous people. After graduation, Heejung plans to work where she can help and support children with special needs such as developmental disabilities and mental health conditions. She believes that every child should have a high-quality education as well as an equal opportunity for success.
Please direct all inquiries related to this pre-conference event to Dr. Klavdija Zorec at zoreck@hawaii.edu.