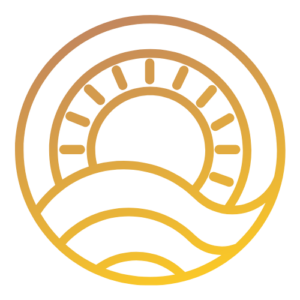 Tuesday, March 1, 2022 (HST)
Tuesday, March 1, 2022: 12:00 PM – 2:00 PM (HST)
CODA USA, 2019 (Dramatic Short, 20 min)
A young dancer struggles with her bi-cultural identity when she meets a confident young Deaf drummer who stirs up old conflicted feelings about growing up hearing in a Deaf family.
Dead End Drive USA, 2020 (Dramatic Short, 15 min)
During the zombie apocalypse, one survivor finds a dead end that will hopefully lead him to salvation. (This project was created with over half of the cast and crew being comprised of people with disabilities, including the writer, all of the cast, and most of the producers.)
Still a Slave UK, 2020 (Experimental Short, 5 min) 
An artistic response to many of the comments posted on social media that undermine the Black Lives Matter Movement, this arresting film integrates The Rationale Method of audio description using sound effects and spoken word.
if You Could Touch Me Now Denmark, 2021 (Experimental Short, 5 min)
In this meditation on longing and savoring of a body considered off-limits, an autistic student filmmaker at The Royal Conservatoire of Scotland takes on the most solid yet ephemeral sense, touch.
 ill, actually UK, 2019 (Short Documentary, 12 min)
This short documentary explores the challenges of being young and chronically ill in a carefully curated online culture. A real life "superhero", a YouTuber and a camgirl explain why they choose to share – or hide – important parts of who they are online.
Lobster Australia, 2018 (Dramatic Short, 6 min)
In this public service announcement like no other, Cam's hungover, lost, vomit-stained, dealing with a very rude visitor, and totally in the dark. On the other hand, er, claw, she has an advantage that many Aussies can only dream about.
See Through USA, 2021 (Dramatic Short, 9 min)
Jessie and Brian, a young Deaf couple, recently discovered they are about to become parents. Their neighborhood coffee shop thrums with everything left unsaid, while they unearth new ways to communicate.
Sign Night UK, 2020 (Experimental Short, 6 min)
Inspired by the balcony performers of Wuhan and Lombardy during the 2020 pandemic, Sign Night is a poetic conversation between two star crossed lovers in British sign language projected onto buildings in a rugged urban landscape.
Sparkles Australia, 2020 (Dramatic Short, 13 min) 
A 37-year-old Australian woman with Down syndrome runs away from home and embarks on a journey from Kalgoorlie to Perth.
Free for Pac Rim registrants.