This year we have six strands: Public Health & Healthcare; Inclusive Physical Activity, Recreation, and Sport; Neurodiversity; Built Environments: Digital, Physical, and Social; Employment; and Inclusive Practices in Education.
Each strand will focus on best practices, advocacy, research and capacity building. Submissions will reflect the conference values of honoring a strength based approach, enhancing our understanding of intersectionality, and centering disability as a part of the universal human experience. In particular we encourage submissions focusing on indigenous knowledge and the lived experience.
01. Public Health & Healthcare

Fifty years since the passage of Section 504 of the Rehabilitation Act, diverse people with disabilities continue to endure harms caused by pervasive health and healthcare inequities. This strand explores barriers and facilitators to advancing equity and justice, access and inclusion, and dignity and belonging for diverse people with disabilities – within public health, health care and the health professions. We wish to move beyond structurally violent policies – peppered with platitudes regarding "scarcity" and "sacrifice" – toward flexible public health and healthcare frameworks capable of holding space for our collective grief, safety, and survival. We especially welcome solution-focused proposals that seek to rectify power imbalances and center the priorities and leadership of persons multi-marginalized by systems of oppression (e.g., racism, ableism, colonialism, audism, sexism, transphobia, eugenics). And we embrace contributions and insights that emanate from lived experiences and embodied knowingness. Proposals that include community-designed practices, culturally-grounded approaches, and/or creative expressions are particularly encouraged.
We welcome explorations of how building an organizational culture of belonging creates new possibilities. Law professor john a. powell posits that a framework of belonging involves "expanding our circle of human concern" and "perceiving one another in our full humanity." Central to powell's concept of belonging is "the right to both contribute and make demands upon society and political and cultural institutions."  Understood in this way, belonging is more than an intrinsic human psychological need; belonging is a pathway toward – and a positive outcome of – more just and equitable societies. Join us as we ready ourselves for an emerging world where diverse people with disabled bodyminds lead the way toward building cultures of belonging in public health, healthcare, and the health professions.
Guiding Questions:
How can we further support caregivers, traditional healers, community practitioners, peer-support teams, mutual aid groups and community health collectives? 
How can we engage counter-narratives to promote safety, equity, justice, and belonging in public health, healthcare, and the health professions?
How can we infuse disability justice principles in public health, healthcare, and the health professions?
How do we better incorporate environmental justice principles into disability-specific public health policies, healthcare programs, and health practices?
How do co-design, co-production, and co-creation advance equity, justice, and belonging?
How can an organizational culture that values, equity, justice, and belonging help us move beyond incremental quality improvement efforts, toward system transformation?
How can we create channels for continued connections grounded in generative disability/health justice goals?
What can we do to support people with disabilities harmed by the nearly complete rollback of pandemic protections?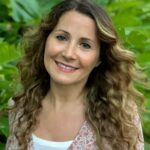 Delise, Danielle, MAS, MEd, Strand Chair
Center on Disability Studies, University of Hawai'i at Mānoa
ddelise@hawaii.edu
Danielle Delise coordinates the Health Equity and Disability Inclusion Leadership Training Program, a project at the Center on Disability Studies. She has a masters degree in Patient Safety and Healthcare Quality, as well as a masters in Educational Psychology with a specialization in Measurement, Statistics, and Evaluation. She has over 10 years experience in the disability field, and she teaches graduate courses on Health Equity and Disability Inclusion and Equity-Focused Quality Improvement, offered by the Disability and Diversity Studies Certificate program.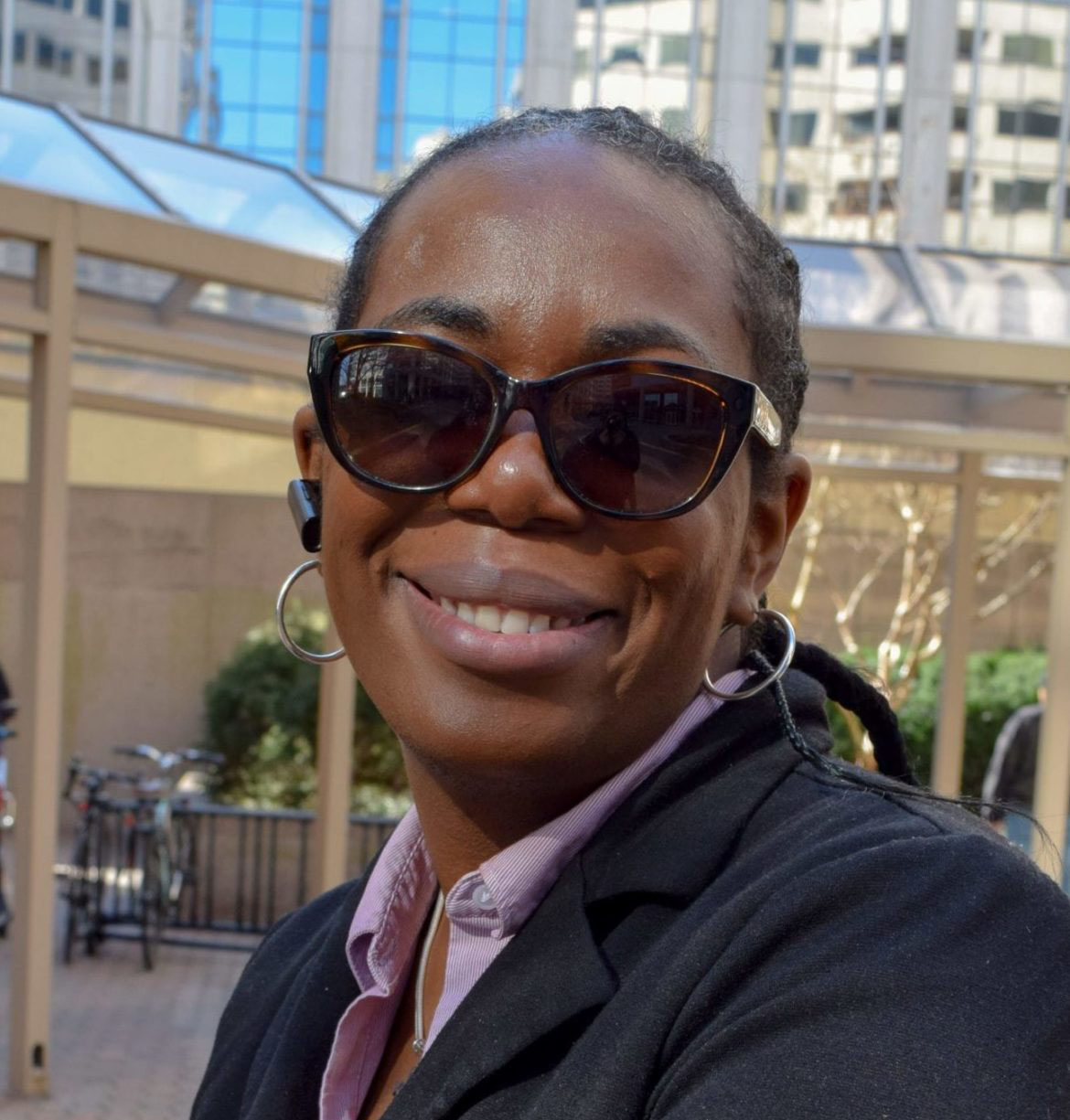 Shorter, Justice, MA, Strand Chair
SeededGround
justiceshorter@gmail.com
Justice Shorter is a skilled organizer/facilitator, Disability Justice amplifier and senior advisor on issues at the intersection of race, disability, gender, health, climate, and crises. She is a national expert on disability inclusive disaster protections, emergency management and humanitarian crises/conflicts. As a curator and composer, she has orchestrated immersive training experiences for thousands of participants worldwide. As a strategist and dreamscaper, she has worked with countless organizations to meaningfully and measurably enhance their equity efforts. Justice recently formed SeededGround, an agency devoted to content creation that centers people of color with disabilities. Determined to sow justice and harvest dreams, SeededGround projects are intentionally designed in ways that are imaginative and intersectional. Her work is lovingly wedded to worldbuilding our collective liberation into fruition.
02. Inclusive Physical Activity, Recreation, and Sport

The philosophy behind inclusion is to provide equal access to opportunities and resources for all individuals who may otherwise be excluded or treated in a marginalized manner. For those who are disabled, access and opportunities to participate in physical and recreational activities, and sports may provide additional challenges regarding access, accommodations and perceptions of those who are not disabled. We invite potential presenters for this strand to share their knowledge and expertise focusing on inclusion in physical activities, recreational activities, and sport with a particular emphasis in improving outcomes for all individuals who wish to be active across the lifespan.
Guiding Questions:
What are some inclusive programs and activities that are occurring in your geographical area and how could they be implemented in other regions?

Do you have new ideas of inclusive programs and activities that you would like to share?

What are some of the barriers that may exist for inclusion in physical activities, recreational activities and sport and how can they be addressed?

Are there equity, diversity, inclusion (EDI),  or cultural implications around the work that you are sharing that are important to highlight to reduce barriers to all participants?

How can we collectively work to improve inclusion in physical activities, recreational activities, and sports in our geographical areas?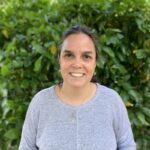 Murphy, Kelle L., Strand Chair
Center on Disability Studies, College of Education
University of Hawaiʻi at Mānoa
kellem@hawaii.edu
Dr. Kelle Murphy's expertise is in adapted physical education and physical education. She has been running Swim Safe: ASD, a swim program for individuals with ASD, for the last 4 years on Oʻahu. Her research interests are in the areas of autism and swimming and risk management.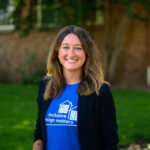 Blagrave, A. Josephine, Strand Chair
Dept of Kinesiology, California State University, Chico
ablagrave@csuchico.edu
Josephine Blagrave is the Director of the Autism Clinic at Chico State. Dr. Blagrave's research focuses on health and activity experiences of autistic individuals and their families as well as improving supports for neurodiverse individuals in higher education. Dr. Blagrave is also the mother of two adopted autistic twins.
Neurodiversity is a concept that recognizes the importance of embracing and celebrating the inherent diversity of neurological and cognitive differences. This strand explores the concept of neurodiversity as a paradigm shift, challenging traditional perspectives that pathologize and stigmatize neurological differences. It aims to foster understanding, acceptance, and inclusion of individuals with diverse neurocognitive profiles, including autism, ADHD, intellectual disability, and other neurodevelopmental conditions. Topics within this strand encompass a wide range of interdisciplinary research, practices, and discussions, including: neurodivergent identities and perspectives, supporting community-based inclusion for neurodivergent individuals, efforts to educate professionals and the public about neurodiversity and the challenges faced by neurodivergent individuals, neurodiversity in cultural contexts, self-advocacy and empowerment, neurodiversity and technology, and the intersectionality of neurodiversity with other aspects of diversity and inclusion. By engaging with the neurodiversity paradigm, this strand seeks to contribute to a more inclusive and equitable society that values and respects the unique contributions of neurodivergent individuals.
Guiding Questions:
How can systems and practices be reimagined to support the needs and strengths of neurodivergent individuals to build a "culture of belonging"?

What are the experiences and perspectives of neurodiverse individuals, and how can their voices be amplified and included in research and policy discussions?

How does neurodiversity intersect with other aspects of diversity, such as gender, race, sexuality, and socioeconomic status, and how can an intersectional approach be applied to promote inclusive practices?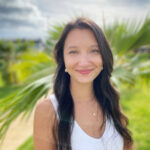 Matheis, Maya, PhD, MSW, Strand Chair
Center on Disability Studies, College of Education
University of Hawaiʻi at Mānoa
mmatheis@hawaii.edu
Dr. Maya Matheis is a licensed clinical psychologist and researcher at the Center on Disability Studies at the University of Hawai`i at Mānoa. She completed her PhD in clinical psychology at Louisiana State University, her Masters in Social Work at Washington University in St. Louis, and her postdoctoral training at the UC Davis MIND Institute, where she completed the Autism Research Training Program (ARTP). Clinically, she specializes in supporting neurodiverse individuals across the lifespan. Her research interests focus on community services for autism, with focus on improving implementation and increasing accessibility. She has been published widely on topics related to autism and autism services.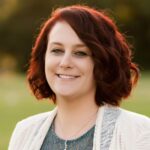 Godfrey, Kiki, M.S., Strand Chair
UC Davis MIND Institute, LEND Program
kmgodfrey@ucdavis.edu
Kiki Godfrey, M.S. in Child and Developmental Psychology, is a UC Davis Health MIND Institute Leadership Education in Neurodevelopmental and Related Disabilities (LEND) Faculty member, LEND Alumni, disability advocate, public speaker, writer, researcher, and mother. She is also a member of the Teaching Faculty at UC Davis Continuing and Professional Education focusing on neurodiversity. Kiki provides firsthand experience navigating the world both as an autistic adult and as the parent of two autistic children. She has participated in numerous symposia and panels related to neurodiversity and co-authored an article on unmet patient and family needs in autism. Her interests include neurodiversity, language and terminology related to autism, refining diagnostic criteria for inclusion, disability rights, and supporting other autistic women and mothers.
04. Built Environments: Digital, Physical and Social

Built environments, both digitally and physically, can give people a sense of belonging and the ability to thrive as a culturally-inclusive society. This strand will offer a platform to learn, engage and grow from ideas around digital environments, physical infrastructure, and social inclusion. We welcome stories, insights and blueprints for collaboration across diverse sectors and generations aimed at creating a more equitable world. Featured topics include: Climate Resilience and Disasters, Digital Accessibility; and Transportation.
Climate Resilience and Disasters: Sustainable solutions and strategies on climate change, urban environments and marginalized peoples, climate justice and human rights, strategic approaches and mitigation tools to use before, during, and after a disaster, and collaborations that Build a Culture of Preparedness.

Digital Accessibility: Accessible communication and information technologies, and individual's independence and quality of life.

Transportation: Inclusive transportation, public transit and telecommuting to improve access to work and social activities for people with disabilities.
Guiding Questions:
How do we amplify disability- and diversity-voices in the transformation of our built environments?

How do we "build a culture of Belonging" ideas bridging academia, research, and practice?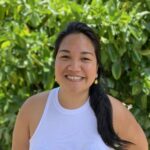 Leong, Genesis, M.K., Strand Chair
University of Hawaiʻi at Mānoa, Department of Urban and Regional Planning
Center on Disability Studies 
prcall@hawaii.edu
Genesis Leong is an Urban and Regional Planning, and Disaster Management & Humanitarian Assistance graduate student at the University of Hawaiʻi at Mānoa. Her research interests are on disability data focused on capacity building, intersectionality of disability & disaster studies, climate resilience, and transportation. In addition, she is the public information specialist at the Center on Disability Studies and has 16+ years of experience in planning large scale events and digital marketing efforts focused on creating spaces for data in disability and diverse issues to be shared.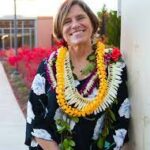 Bartoldus, Daintry, Strand Chair
Hawaiʻi State Council on Developmental Disabilities
daintry.bartoldus@doh.hawaii.gov
Daintry Bartoldus is the executive administrator of the Hawaiʻi State Council on Developmental Disabilities, an agency that provides advocacy, capacity building, and systems change activities on behalf of persons with developmental disabilities. Daintry started with the Council in 2012 as their Community and Legislative Liaison, moving into the Executive Administrator position in 2018. Daintry's first introduction to working with individuals with developmental disabilities started in 1989, working for The Arc in Hawaiʻi, which played a key role in the closure of the state institution for individuals with intellectual and developmental disabilities (I/DD).

To achieve belonging beyond access and to highlight effective practices beyond theory, PacRim 2024 seeks presentations that demonstrably show individuals with disabilities obtaining, maintaining, and advancing in employment. While progress has been made to assist individuals with disabilities, gaps remain in achieving employment at rates attained by those without disabilities. Those who can share insights, innovations, and strategies to overcome barriers in employment are welcome to submit conference proposals guided by these focus areas and questions:
Focus Areas:
Employment First Policy as a Systemic Approach in Creating a Reality of Meaningful Work for All People with Disabilities

Building a Culture of Belonging through Equity, Diversity and Inclusion in the Workforce

Strategies for Managing Disability Benefits While Working

Transitioning from High School or Post-Secondary Education to the Workforce

Technology for Building an Inclusive Workforce

Workforce Development, Professional Development, Training and Retention for Employment Support Professionals
Guiding Questions:
How can data collection, collaboration, and analysis enhance employment services and improve outcomes?

What workforce development strategies are effective to increase and retain direct employment support professionals?

What strategies or programs have proven to help place post-education individuals and older people with disabilities into sustainable employment?

How will evolving technologies (including artificial intelligence, robotics, and telework) impact employment opportunities and challenges for people with disabilities?

How can policies support career advancement and financial independence for workers with disabilities?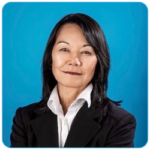 Oshiro, Sandee, Strand Chair
Hawaiʻi Young Adults In Transition, University of Hawaiʻi at Mānoa, Pacific Housing Assistance Corp.
soshiro8@hawaii.edu
Sandee Oshiro is a parent of a young adult on the autism spectrum. She coordinates the Hawaiʻi Young Adults in Transition, a support group for families with adults on the spectrum. She is a University of Hawaiʻi Center on Disability Studies Community Advisory Council member and a director of the Pacific Housing Assistance Corp. She is also on the Hawaiʻi board of the Association for People Supporting Employment First. She is pursuing a doctorate degree in learning design and technology at the University of Hawaiʻi and is assistant editor of the Review of Disability Studies.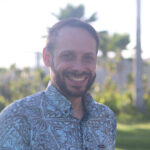 Gartside, Patrick, Strand Chair
Work Now Hawaiʻi
President, APSE Hawaii
patrick@worknowhawaii.org
Patrick Gartside is the Founding Executive Director of Work Now Hawaii, a workforce development agency helping people with disabilities find independence through employment.  As a Certified Employment Support Professional, he is committed to ethical standards and holds competencies in providing a variety of employment support services to people in their career paths.  Patrick also provides benefits advisement as a Certified Work Incentives Practitioner, helping individuals navigate government support through their returning to work.  His interests are in systemic change in initiatives like Employment First, entrepreneurship, and leadership development.
Deese, Ronald, Strand Chair
Center on Disability Studies, University of Hawaiʻi at Mānoa
deese@hawaii.edu
Ronald Deese has been a member of the Hire Abilities Hawaiʻi team at the UH Mānoa Center on Disability Studies since 2012, supporting their efforts to improve employment opportunities for individuals with disabilities. He is currently a Project Director and Community Work Incentives Coordinator for the Hawaii WIPA project. This project provides free, individualized benefits counseling to jobseekers with Social Security disability benefits.
06. Inclusive Practices in Education

Strand Topic: Instructional Design & Technology
Instructional design is the iterative process of creating effective and engaging learning experiences for the target students and includes analysis, design, development, implementation, and evaluation of the instruction and materials. The interdisciplinary and expansive field of instructional design and technology (IDT) provides compelling and promising avenues to support students and their intersectionalities directly as well as through purposeful training and professional development for school administrators, teachers, and other professionals. The following best practices and featured topics offer ways in which instructional design plays a critical role in ensuring inclusive and accessible learning experiences that go beyond access; they have the potential to build a culture of belonging to allow all learners to thrive.
Accessibility: Ensuring instructional materials, including digital media, are accessible to all students. 

Assistive Technology: Utilizing and providing assistive technology (e.g., text-to-speech, screen readers, etc.)

Universal Design for Learning (UDL): Applying UDL principles, including multiple means of representation and engagement, to support students and their varied range of learning styles. 

Collaboration and Communication: Supporting students to collaborate, engage in teamwork, and effectively communicate to develop critical thinking skills such as problem-solving. Likewise, fostering collaboration between teams comprised of instructional designers, subject matter experts, educators, and support staff to build inclusive learning environments. 

Professional Development: Offering continued training opportunities for teachers, coaches, professionals, and others in areas such as inclusive practices, assistive technology, diversity, and supporting students with disabilities.
Strand Topic: Higher Education
This strand will bring students, faculty, staff, community members, and social activists together to discuss issues related to diversity, equity, and inclusion in higher education and beyond. We hope to engage in critical review of best practices, policies, theories, and research associated with equity, inclusion, belonging and social justice. Additionally, this strand will explore barriers to the effective implementation of equity and inclusion practices as well as solutions to address these barriers.
Guiding Questions:
What is "disability community" and how can disability services professionals support it on their campus?

How can Universal Design help guide faculty to be equitable and inclusive of students with disabilities as they design instruction and learning environments?  

In what way can universities provide equitable educational experiences across all disciplines of the higher education landscape using a DEI lens to support all students?  

What is the role of higher education research in informing decision-making in the public policy? 

How can the places and spaces that higher education better shape the experience of belonging for students? 
Manaseri, Holly, PhD, Strand Chair
Center on Disability Studies, University of Hawaiʻi at Mānoa
hmanaser@hawaii.edu
Dr. Holly Manaseri is the Interim Director of the University of Hawaiʻi at Mānoa (UHM) Center on Disability Studies (CDS) and member of the graduate faculty teaching courses in the Disability and Diversity Certificate program. A former K–12 school teacher and administrator, Manaseri's work in higher education for the past 15 years has focused on disability studies, culturally responsive teaching and learning, educational leadership development, inclusive practices, and community and family partnership. A passionate advocate for inclusion, she has served as an Association of University Centers on Disability Equity, Diversity and Inclusion coach and continues her work as a leadership coach, committed to bridging theory to practice.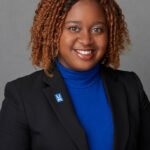 Perkins, Ayanna, EdD, Instructional Design & Technology Topic Chair
University of Memphis
prkins10@memphis.edu
Dr. Ayanna Perkins is the Clinical Placement and Induction Coordinator at The University of Memphis. She holds a Doctor of Education in Instructional Design and Technology. A former K-12 teacher and teacher-educator, her research focuses on exploring the intersections in technology, policy, and equity in education, emphasizing teacher preparation and professional development.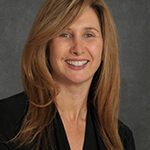 Ballan, Michelle S., PhD, MSW, Higher Education Topic Chair
Stony Brook University, School of Social Welfare, LEND
Michelle.Ballan@stonybrook.edu
Michelle Ballan is Professor and Associate Dean for Research in the School of Social Welfare, Professor of Family, Population and Preventive Medicine at Renaissance School of Medicine, and Program and Center Director of the Leadership Education in Neurodevelopmental and other related Disabilities (LEND) Center at Stony Brook University. Her practice, research, and teaching aim to ameliorate societal barriers impacting individuals with disabilities. Dr. Ballan has authored more than 130 peer-reviewed papers and conference presentations and is currently the Principal Investigator on numerous federal and foundation grants from New York City Community Trust, U.S. Health Resources and Services Administration, National Science Foundation, Craig H. Neilsen Foundation and American Academy of Developmental Medicine and Dentistry.