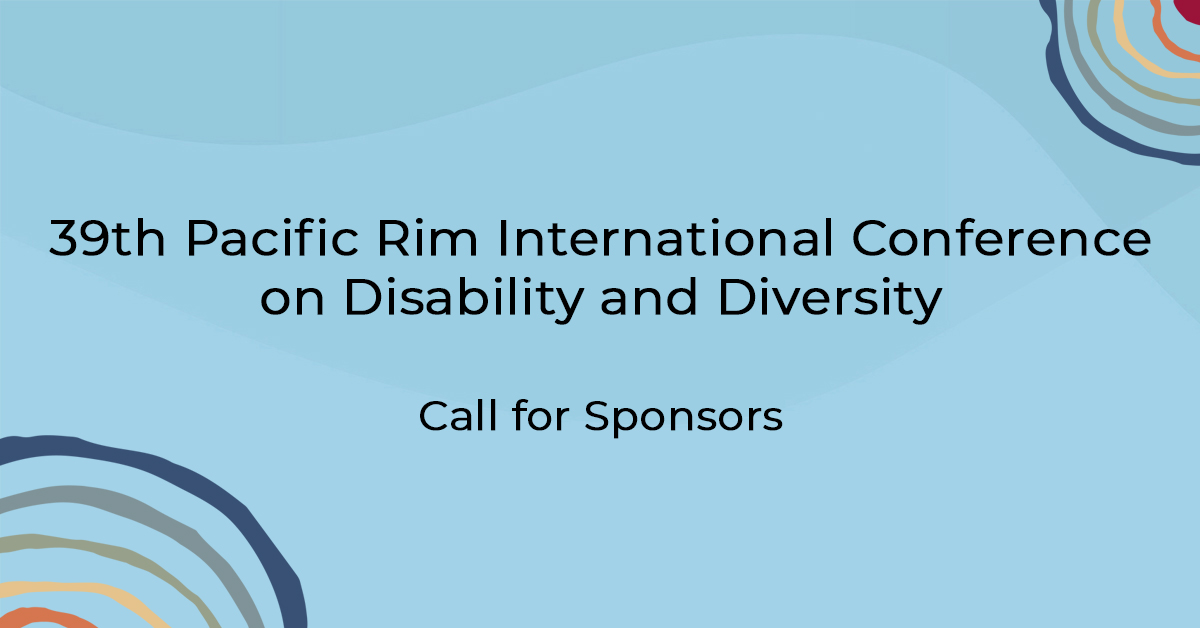 Sponsorship Invitation to the 39th Annual Pacific Rim International Conference on Disability and Diversity, the Premier International Gathering on Disability
We are delighted to invite sponsors for Pac Rim 2024, The Pacific Rim International Conference on Disability and Diversity. In our 39th year, we invite committed organizations that wish to partner with the premier international gathering on disability to join as esteemed sponsors to help support this singular event.
We invite you to connect with a global community of scholars, practitioners, people with disabilities, advocates, policymakers, public health and disability service providers, educators, parents, students and businesspeople who will all be gathering together in-person on February 27th and 28th at the Hawaii Convention Center in beautiful Honolulu, Hawaii. (There will also be chances to connect virtually with global audiences at our virtual pre-conference events.)
Limited sponsorship opportunities exist for organizations that share our commitment tosupporting and celebrating the lives and contributions of people with disabilities and their allies. Joining as a Sponsor allows you both to connect with those who share your company's values and interests and to promote your organization's passionate commitment to community, diversity and inclusion at this once-in-a-lifetime event.
Your support is absolutely critical to:
providing scholarships to many who would not otherwise be able to attend the event;
supporting the ongoing efforts to make the event as accessible as we can;
and helping ensure as many diverse communities are served as possible through our conference topic areas.