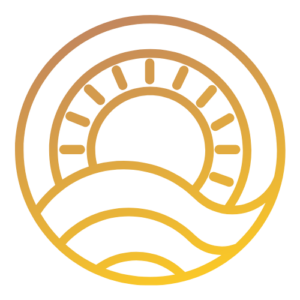 Saturday, February 26, 2022 (HST)
Pacific Basin Interagency Leadership Council
Saturday, February 26, 2022: 3:00 PM – 5:00 PM (HST)
An In-Person Event: More Details to Follow
The PBILC began in February 1990. Five Pacific Basin technical assistance (TA) providers co-sponsored a meeting to develop a comprehensive, coordinated, community-based family-centered system of care for young children with disabilities and health care needs. The first PBIL Conference demonstrated a collaborative framework of interagency planning to improve health and education systems for individuals with disabilities.
The PBILC was hosted across the Pacific throughout the years, such as American Samoa, Commonwealth of Northern Mariana Islands, Guam, Federated States of Micronesia (Pohnpei, Yap, Chuuk, and Kosrae), Marshall Islands, and Palau. The "C" in PBILC represented two separate meanings depending on the purpose of gathering. "Consortium" meetings discussed TA plans, follow-up, personnel shortages and capacity building needs, and redefining monitoring visits. "Conference" delivered formal information and best practices through presentations. The PBIL Conference allowed Pacific jurisdictions to showcase the 'Pacific-Way' of best practices.
The last PBIL Conference was held in 2009, and since then only smaller meetings were held during the Pacific Rim Conference in Hawaii. In 2019, to revive the connection, American Samoa and Guam CEDDERS hosted a PBILC meeting. At the meeting, there was a consensus to reconnect and elevate more discussion on grooming leaders, increasing personnel, and funding sources.
PBIL Consortium 2022: Disability and Health Security
PBIL Consortium will engage participants from the Pacific on health security. The impact of the global pandemic has changed the way we interact and provide services, including COVID-Free territories. PBILC representatives, individuals with a disability, and service providers will identify their needs, vulnerabilities, and capacities to respond to insecurities. The goal is to strategize 'person-centered' solutions.
Free for online Pac Rim registrants. $30 for those not attending Pac Rim.
If you are a Pac Rim registrant, select the PBILC as an additional session under "Sessions" when you register. If you are not attending Pac Rim, select the "Pre-/Post-Events Only" Registration Type before selecting PBILC. 
If you have questions about participating, please email Tafaimamao L. Tua-Tupuola, MEd at t.tupuola@amsamoa.edu.