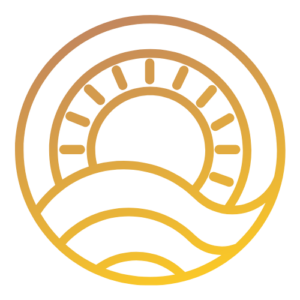 Saturday, February 26, 2022 (HST)
Disability Studies Initiative Capacity Building Institute
Saturday, February 26, 2022: 9:00 AM – 11:00 AM (HST)
A joint initiative between the Hawai'i State Council on Developmental Disabilities, Center on Disability Studies, and the College of Social Sciences, the Disability Studies Initiative (DSI) seeks to increase awareness and cultivate excitement and conversation around disability across the arts and sciences,  throughout the University of Hawai'i system, from students to faculty, staff, and administration. Furthermore, we believe this work is critical to the communities UH serves, the development of such programing and expansion of awareness improves the state of Hawai'i. 
Toward these ends, the Disability Studies Initiative seeks:
To create and develop of an undergraduate certificate in disability studies, offering students the opportunity to explore disability from an interdisciplinary perspective, while also developing practical, marketable skills and promoting the University's commitment to diversity;
To organize a colloquium series, showcasing disability studies across disciplinary boundaries in research and teaching throughout the University of Hawai'i system, in order to encourage awareness and conversation around disability as an intellectual and analytical category;
To offer training and resources to faculty, staff, and administration on texts and curriculum development, and supporting students with disabilities; 
To promote diverse representation and community engagement through the Film Festival at the Pacific Rim International Conference on Disability & Diversity, March 1, 2022.
Highlight best practices for including disability issues into higher education curriculum.
Showcase exemplar courses currently offered throughout the UH system.
Develop models for higher education instructors to use for integrating disability into their courses.
This workshop is free for Pac Rim registrants and $10 for the public. 
If you are a Pac Rim registrant, select this CBI as an additional session under "Sessions" when you register. If you are not attending Pac Rim, select the "Pre-/Post-Events Only" Registration Type before selecting this CBI. 
Katharina Heyer is the Principle Investigator for the Disability Studies Initiative. She is Associate Professor in the Department of Political Science at the University of Hawai'i at Manoa. After receiving her PhD in Political Science from UH-Manoa, Katharina spent a few years working at the American Bar foundation before returning as a researcher for the Center on Disability Studies and later joining as faculty in the political science department. Her teaching lies at the intersection of law, disability, and politics. Her recent research surrounds the politics of disability rights within a contemporary discourse on prenatal testing, selective abortion, wrongful birth, and death and dying policies. Her latest book Rights Enabled: The Disability Revolution (2015, Michigan) follows the journey of disability rights from the United States to Japan, Germany, and the United Nations and examines how notions of disability, equality, and rights become reinterpreted and contested by national and global networks. Contact Katharina at heyer@hawaii.edu.
Che Silvert serves as Community and Legislative Liaison for the Developmental Disabilities Council, which focuses on self-determination, empowerment, and advocacy for people with disabilities. His recent work through DDC has been around legislation about income disregard and subminimum wage. He is currently a PhD candidate in Political Science at the University of Hawai'i at Manoa. Contact Che at che.silvert@doh.hawaii.gov. 
Thomas Conway is the Director of Instruction and Education  for the Center on Disability Studies at University of Hawai'i at Manoa. With a background in design and media production, he is interested in accessible educational technology. During his 20 years at CDS, he has led numerous workshops in utilizing and implementing accessible technology and universal design, and has taught undergraduate and graduate students around these topics. He is also the Project Director for EmployABLE Project, which facilitates employment skills training, networking, mentoring, and employment resources for persons with disabilities through interactive and virtual tools. Alongside Brett Oppengaard and Megan Conway, Tom is involved with The UniDescription Project, which studies audio description, working to translate visual media to audio. Together they have co-published "Towards Cultural Inclusion: Using Mobile Technologies to Increase Access to Audio Description" (2015). He received PhD in Learning Design and Technology at the University of Hawai'i in 2017.
Raphael Raphael
Raphael Raphael is a film and media researcher and -maker, specializing in representations of disability in film and media history. He is the Editor-in-Chief of Review of Disability Studies, at the Center on Disability Studies, the College of Education, and the University of Hawai'i, where he also teaches courses on disability studies, history and film and media. He is also part of the planning team for the 2022 37th Annual Pacific Rim International Conference on Disability and Diversity. He also focuses on inclusive education and supports grant-supported initiatives serving underserved populations, including Native Hawaiian student populations and those with disabilities. Publications include works on inclusive education as well as intersections of disability in media and culture, including Transnational Horror Cinema: Bodies of Excess and the Global Grotesque with Sophia Siddique (2017) and Transnational Stardom, International Celebrity in Film and Culture with Russell Meeuf (2016), as well as contributions to MLA's Teaching Film (2012) and the Encyclopedia of American Disability History (2009). Raphael received his PhD in Film Studies/English from the University of Oregon.